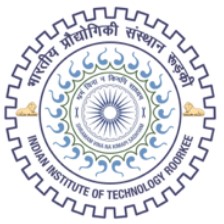 IIT Roorkee Covid Relief Fund
Encore (Class of 1989 Alumni) has initiated a give back campaign for the benefit of IITR Students affected by Covid. We are working closely with IITR Foundation and IIT Roorkee Alumni Association of North America (IIT-RAANA) for collection and transfer of funds to IIT Roorkee. Donations are welcome from all alumni irrespective of their batch.  Any and all contributions are welcome. 
Utilization of Funds : The IITR Covid Relief Fund can be used for the following purposes
Grants to students facing financial and health hardship due to Covid
Covid treatment, prevention, tests, transport etc. for students
Post-covid rehabilitation of students
Any medical infrastructure to be improved at IITR for the benefit of students
Help with continuing remote education of students
Any other covid related relief/rehabilitation for students
Accountability : All donations are tracked end-to-end and will be acknowledged to the donors. The funds collected through this effort will be allocated and managed by the official IITR Students Aid Committee (StAC). The StAC is comprised of both students and faculty of IIT Roorkee, India.
All donations in North America are being made to IIT Roorkee foundation, Inc. and will subsequently be sent to IIT Roorkee. Donations are tax deductible.
Where to donate : many options
Fund Recipients :  IITR Students requiring aid, please write to stac-applications@iitr.ac.in
Questions : Contact : iitr.covidrelief@gmail.com