Newsletter
March 1st 2012


(c) 2012 IIT Roorkee Alumni Association of N.A.
Forward this message to a friend
Visit

http://www.iitraana.net

Comments

,

suggestions, news, items:

iitraanasa@gmail.com
Message from Your Executive Committee
From my first day on the Roorkee campus, I knew that Roorkee was not just about changing myself but a much broader change. Shared by many of us is the excitement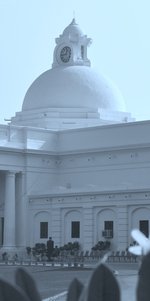 and pride of walking the same halls as the ones recognized as leaders not just in In
dia but in countries across continents.
As individuals we achieve success through our personal commitment and hard work. Now, we have an opportunity to come together and build an ecosystem where we combine experience with energy, resources with enthusiasm, maturity with risk to
exc
eed our wildest expectations
.

I am excited by the possibilities and in my heart, I know we can do it through everyone's continued support, collaboration and great ideas.
---
To achieve this, one of the objectives for your Executive Committee ("EC") is to "setup open and frequent communication forums among chapters for alumni activities". Details..
However, due to structural challenges, we fell short of meeting this goal. We were remiss in our commitment to be transparent, keep you updated and incorporate your feedback in refining our direction. We were called out on this and we are committed to correcting this.
To ensure that we provide periodic updates, we are establishing this Newsletter. It may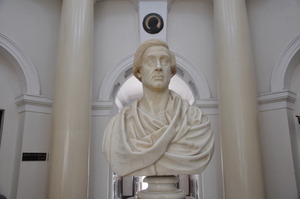 remind you of "Mutifaria", the newsletter published by
the alumni association
in the early eightees and we have a similar goal to
regularly share
variety of content
, like chapter events, news highlights, achievements, events.
With focus on two-way communication, we are also instituting regular communication forums with other alumni bodies - Chapter Presidents and PAN IIT to make sure that we are not only promoting higher synergies across alumni of different geographies but also setting up a structure for continued growth.
Your continued feedback and guidance is the only way for us to be successful in serving you, and we look forward to it.

---
SAVE THE DATE National Alumni Reunion Aug 11 & 12
IITR North America is organizing the Pan IIT Roorkee Alumni reunion in Chicago on August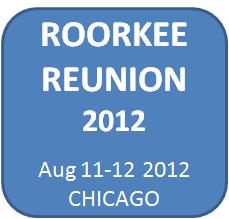 11th & 12th 2012. We hope a large collection of alumni spanning batches, departments and regional chapters will participate and make this a grand success. It will be a great time to catch up with old friends, make new ones and a fun-time for all with family. More details will be forthcoming shortly.
Call for volunteers
Do you have experience in leading Registration, Outreach, Programming, Marketing, Communication, Sponsorship, Financial Management in an event like this? We need your help
Do you have passion or want to gain experience in such organization? We need your help
Please contact Anoop Verma, Sanjay Keswani, Imran Mohammad, or Deepak Goyal
.
---
IIT Alumni of Greater Houston Charity Event - Rock for Charity Night April 7
Horizon Fusion Band, a motley crew of talented musicians, who have feverishly pursued music while being a doctor or engineer or a professional, brings a wide diversity of classic rock from Pink Floyd to Dire Straits, Clapton to Santana. Read More..

IIT Roorkee Midwest Holi Milan 2012 (Midwest - Chicago)
Dear Roorkee friends, You, your family and friends are invited to attend a Get Together to enjoy light-hearted fun with friends, on Saturday, March 31 at 3:00 PM. Read More..

Organizational Update & Call for Nominations
IIT RAANA Formal Structure
: IIT RAANA Executive Committee ("EC") is making good progress in establishing a formal legal structure with a Board of Directors, Advisors, and a core team of leaders to align with our long term goals. It is leveraging lessons from other leading organizations of similar nature.

With the legal structure in place, the process is under way to build short term and long terms assets to support our organizational goals. Thanks to Roorkee Midwest Chapter, over $5,000 have been funded as seed money. Formal controls and structure, which are consistent with an organization like this, are being instituted to ensure adequate disclosure and provisioning.
Call for IIT RAANA Board Member Nominations: Five positions for members of the board are reserved to
ensure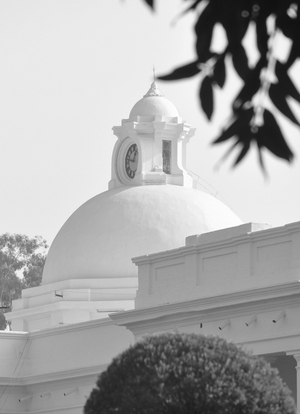 representation across all batches of graduation. The current groups are 1987-91, 1992-96, 1997-2001, 2002-06, 2007-11. Please send your nominations to any
of the EC members or through your Chapter Presidents. Read More..
Induction of non-Indian alumni in IIT Roorkee Alumni Association Executive Committee: Based on the discussions with Anoop Verma (President IIT RAANA) on the need for the alumni association to have global considerations, Prof Banerji (Director IIT Roorkee) asked him to form an interim board of non-Indian alumni. This board will work with the alumni association to incorporate the changes necessary for it to have a global nature. This board consists of Mr Vipin Gaindhar (Australia), Col Ham Bahadur Karki (Nepal), Mr Sanjay Keswani (US), Mr. Rakesh Pande, Europe, Mr Vivek Varma (US), and Mr Punit Varmani (Canada).



---
IIT Roorkee Alumni Association of North America
1353 Jane Avenue
Naperville, IL 60540
US


Read the VerticalResponse marketing policy.